Are You Meeting Your Obligations Under the New Health and Safety Act?
Solutions from SMEs to Large Corporate Clients
We believe in the KISS principle. We focus on implementing simple solutions & easy to work systems.
What We Do
We provide robust Health & Safety Solutions and consultancy to a wide range of New Zealand businesses.
Health & Safety Solutions
We work with businesses from small SMEs right up to large corporate clients; from construction companies to bee keepers.
How We Do It
We supply comprehensive health & safety solutions, backed with comprehensive training and support.
Systems, Consultancy & Training
We hold regular training sessions nationwide or we can offer bespoke training and H&S solutions onsite, to staff or management teams within your business.
Who We Are
A small team of health & safety professionals with over 15 years experience. Based in the central North Island, we service a national client base.
Jamie Grunwell
The team is headed by Jamie Grunwell, a health & safety professional dedicated to helping you manage and minimise risk within your business.
Free Consultation
For an overview of how GoSafety Solutions can help your business stay safe and minimise risk, book a free consultation.
Call the Team
Just drop us a line or give us a call. We can book a time for an initial free consultation and evaluation of your current health & safety needs.
What Our Clients Say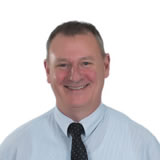 Jamie Grunwell of GoSafety solutions limited has been working as our contract Health, Safety and Environmental Manager two to three days per week on a contract basis. Jamie has been coaching and mentoring managers and staff to lead HSE in their work area's, while currently reviewing and developing systems. Jamie has helped us manage and adhere to corporate governance requirements with our owners Ballance-Agri nutrients. GoSafety has achieved great results including; achieving Tertiary accreditation to the ACC Workplace Safety Management Practice (WSMP) standard, Implementation of a safety awareness program that has led to positive change in all levels of the organization. Since Jamie started, staff are doing better planning, hazards are reviewed regularly, high risk hazards are managed more effectively, root cause investigations are taking place and rehabilitation management is embedded. GoSafety is a real benefit to the team.
Recent Case Studies
Even though you may believe that your business is covered in the event of a workplace incident, we would like to offer some case studies. The case studies demonstrate how potential oversights were identified and addressed to meet the requirements of the new Health and Safety Act.
Worksafe Prosecutions
admin
2017-05-19T12:27:55+13:00
Large Business Case Study
admin
2017-05-25T23:22:37+13:00
Our Core Services
We are a provider of health and safety systems and health and safety training. We can also perform comprehensive audits as well as bespoke consultancy and management mentoring.
Get Current. Get Compliant.
The New Zealand Health and Safety Act was updated in 2015 and contains some significant changes to employer obligations. If your current systems need updating, book a free consultation, today.
Accredited Training Provider
GoSafety is registered to deliver services for the Capability Development Voucher scheme delivered by the Regional Business Partners. Eligible businesses may receive funding up to 50%, with a $5,000 limit to support them training to improve management capability. The network is made up of 14 Regional Business Partners throughout New Zealand and is supported by New Zealand Trade and Enterprise (NZTE) and Callaghan Innovation.