Jamie Grunwell, Over 15 years of HSQE Experience
Safety Systems are an Important Business Tool
With over 15 years of experience, Jamie Grunwell and his dedicated team help implement health and safety systems that minimise risk and maximise worker safety.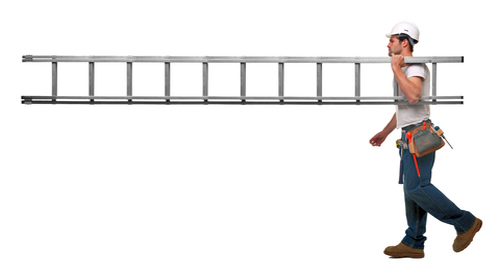 Near misses happen every day in the workplace. Regardless of their potential for personal injury and property damage, all near misses should be taken seriously and consistently reported. There are many terms which essentially mean the same thing – accident avoidance, close call, mishap or even narrow escape. It doesn't matter exactly what terminology your business chooses to use when referring to a near miss. What matters is whether everyone understands exactly what constitutes a near miss and why it's essential to make a record of it so it can be investigated and addressed.
Near-miss reporting is a critical component of any well-organized and effective safety program. Over time, near-miss programs have been shown to save millions of dollars in medical care and equipment replacement costs. More importantly, they save lives.
"I was a nursery manager when I began implementing H&S systems. It quickly became apparent that with the right system in place, it doesn't take a lot of effort to look after your staff and mitigate business risk. Knowing that Health, Safety, Environmental and Quality management was a field that i could contribute to, I spent the next 15 years' experience in  a range of industry sectors. I developed and implemented HSE management systems in all of them, from helping devloping small SME's right through to large organizations."
Jamie strives on the "KISS" principle with systems; keeping systems simple and easy to use create participation which in turn lowers the risk of incidents, harm and damage in the business generating better profits and a peace of mind you are doing your best to look after your staff.
His philosophy is to plan to do it right the first time and to talk about the good, the bad and the ugly. Jamie Grunwell is an accredited training provider for the Regional Business Partner Network.
Recent Testimonials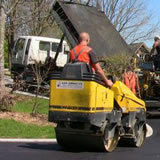 GoSafety lead positive change to managing risk in our civil construction Asphalting business. Jamie developed a very practical and easy to use process with lots of pictures that makes it easy for the staff to use on a daily basis. I liked their approach of keeping it simple to manage the risk. GoSafety solutions set up a customized health and safety system and rolled out practical easy to use systems and processes that are used daily by our staff to manage hazards, incidents, and pre-start checks. Jamie also did a lot of training in toolbox meetings, inductions, safe operating procedures, hazard management etc.… Jamie has worked with us to transform our business to better manage risk, educate our workers to plan their work which are helping them make safer decisions.
Accredited Training Provider
GoSafety is registered to deliver services for the Capability Development Voucher scheme delivered by the Regional Business Partner Network. Eligible businesses may receive funding up to 50%, with a $5,000 limit to support them training to improve management capability. The network is made up of 14 Regional Business Partners throughout New Zealand and is supported by New Zealand Trade and Enterprise (NZTE) and Callaghan Innovation.
To request an appointment and free consultation with the GoSafety team, simply complete your details below and we will be in contact to confirm a time and date.