Are You Effectively Managing Hazards Within Your Business?
All Employers are Required to Have an Effective Hazard Management System
A hazard register documents significant hazards within your business that could pose a risk to your workforce.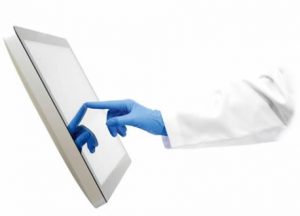 Hazard Management Strategies
In the eyes of the Health & Safety at work Act 2015, a hazard is anything that could potentially harm you or another person within the footprint of your business. This includes visitors, work experience students or external contractors. As a consequence, all New Zealand employers are required to have an effective hazard management system in place in order to to protect the health and safety of the people within their business.
A hazard register is an important component of this system as it provides comprehensive documentation of any significant hazards identified by the hazard management system.
But there is more to an effective hazard management system than simply listing the hazards. The Health & Safety at Work Act 2015 now requires businesses to manage risks as well as hazards. While the identification of hazards within a business is still an important part of any system, employers are now expected to take all reasonable and practicable steps to control the risks associated with the hazard.
In short, a comprehensive hazard register needs to document the potential risks and any potential harm that may occur. It also has to specify how your business controls, monitors and reviews the risks associated with the hazard.
To request an appointment and free consultation with the GoSafety team, simply complete your details below and we will be in contact to confirm a time and date.
Some of Our Clients
With over 18 years of HSEQ experience, GoSafety has consulted for a number of established and recognised businesses within the Bay of Plenty. We ensure that all of our clients are comprehensively assessed, before making the 'right' recommendations in our strategic health & safety solutions. Any of our clients would be happy to provide a testimonial as to the professionalism of our health and safety systems and consultancy. We look forward to the opportunity to add you to the client list. Call the team today.