Rotorua Drone Services. A Safer, Manoeuvrable Viewpoint
Using Technology to Minimise Personnel Risk
Our Rotorua drone technology can be used to perform asset inspections at height or in otherwise risky environments without expensive safety equipment or risk to personnel.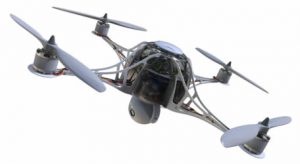 Health & Safety Technology
Other Rotorua Drone Applications
Drones are a perfect example of how advanced remote technology can assist with health and safety procedures. Not only can drones be used for scheduled maintenance inspections at height and within 'human unfriendly' environments (high noise, high or low temperatures or areas which would otherwise require breathing apparatus) but they can also be deployed in post incident environments (post earthquake hazardous areas, unsafe structures, post fire 'hot zones' etc.).
GoSafety Solutions Ltd employ the latest technology 'best practice' in all of their health and safety strategies.
As well as using our technology for health and safety purposes, our Rotorua drone services are also available for a variety of other applications. We have used our drones to shoot promotional tourism videos, perform forestry assessments and have also used our drones to deliver technical parts and tools to individuals working at height from a base vehicle.
Our drones can carry a variety of scientific instrument packages to assist with thermal imaging and environmental sampling. If you believe that you have an application that our experienced operators can assist with, please contact the team.
Contact the GoSafety Team
To request an appointment and free consultation with the GoSafety team, simply complete your details below and we will be in contact to confirm a time and date.